Tips and Info
Home
/
Tips and Info
Why LED?
EFFICIENT
Conventional light bulbs convert only 5% of the energy used into light and the remaining 95% are dissipates ad heat. On the other hand, LED bulbs convert electricity directly into light and not heat, thus LED saves up to 90% compared to incandescent bulbs.
COST SAVING
The cost of energy when using LED Bulbs is much lower compared to conventional incandescent bulbs.
ENVIRONMENTALLY FRIENDLY
No toxic elements, mercury-free, energy saving, and durable.
VERSATILE
LEDs emit a broad spectrum of light, which allow flexible light solutions and can be used in almost all lighting applications.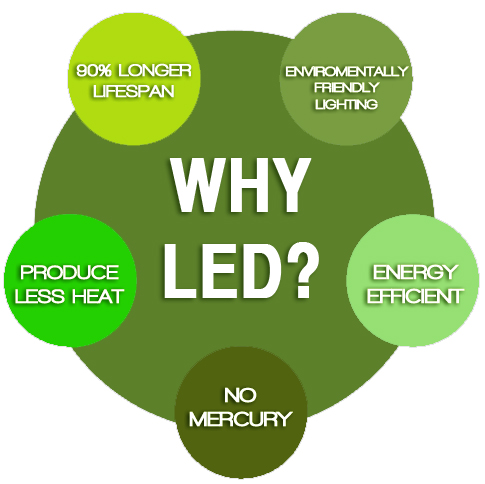 TipsInfoDetails
Efficient

Environmentally Friendly

Cost Saving

Versatile